The CLAT Syllabus for UG is designed to evaluate the candidates' skills in 5 different subjects: English Language, GK & Current Affairs, Logical Reasoning, Quantitative Techniques, and Legal Reasoning
Legal Reasoning for Clat is the most prevalent and crucial portion of CLAT. This section is designed to test candidates' skills in problem-solving and research aptitude. 
Legal Reasoning for Clat is quite important for an additional reason as it's a tiebreaker section. We mean to say that this part helps the candidates to score better in the tie-breaking round. If the candidates get the highest score in Legal Reasoning for CLAT 2024 than the other students, you will have a better overall ranking because this section is used to break ties between students with similar total scores.
Approach for Legal Reasoning for CLAT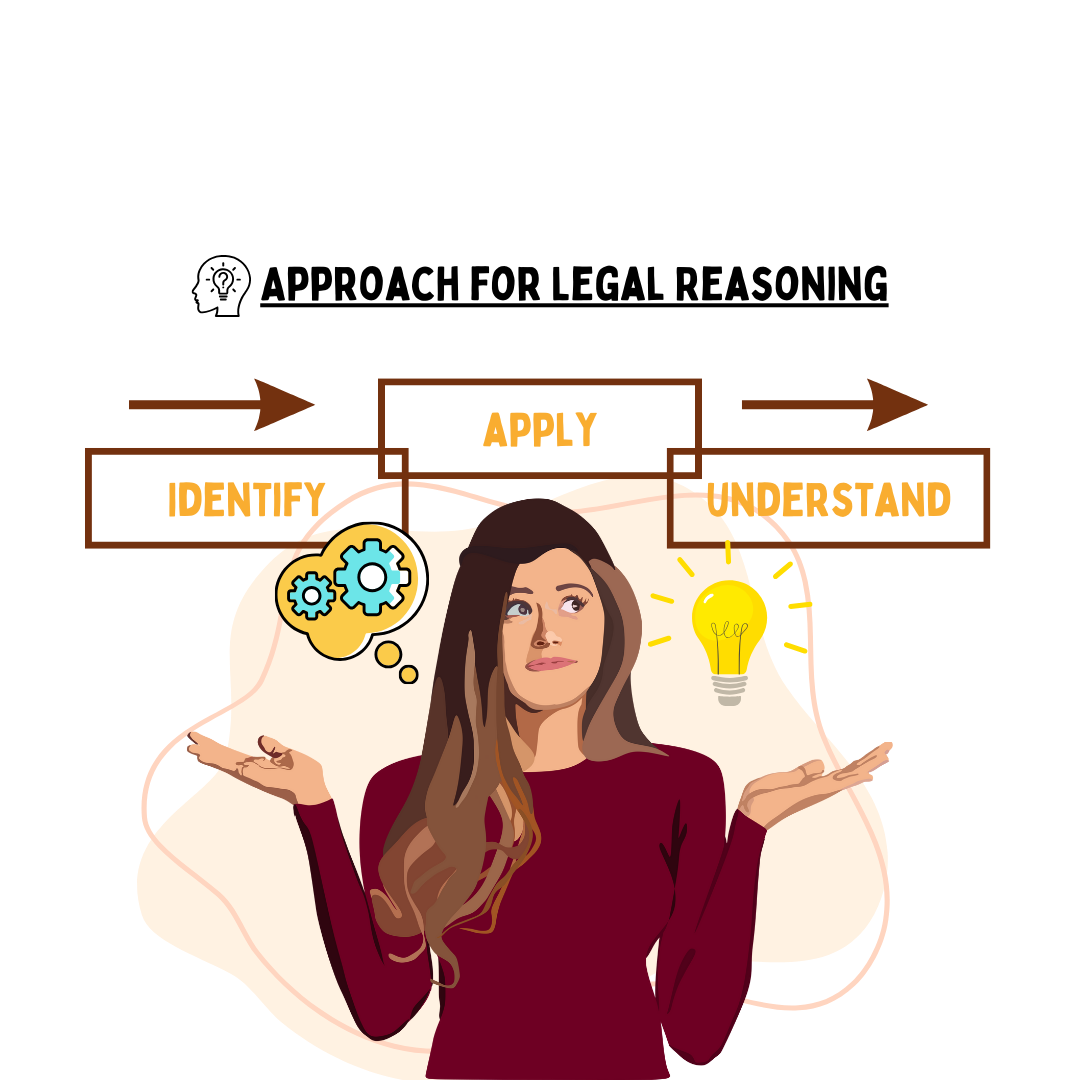 The Legal Reasoning for CLAT section of CLAT contains passages of approximately 450 words. All these passages will relate to factual events or scenarios involving legal solutions. The passages given in this Section require you to
1. Identify and infer the rules and principles mentioned in the CLAT Legal Reasoning passage.
2. Apply such rules and principles to various fact situations
3. Understand how changes to the rules or principles may alter their application to various fact situations.
Topics for Legal Reasoning for CLAT
1. Indian Constitution – Fundamental Rights, Duties, Judiciary, Parliament, Directive Principles of State Policy, Local governments
2. Important amendments and provisions
3. Important judgments
4. Current legal affairs
5. Law of Torts, Constitutional Laws, Laws of Contract, IPR Law, Family Laws
Tips for Legal Reasoning for CLAT
Most of the CLAT aspirants are confused about how to prepare for Legal Reasoning for CLAT. This happens because most of the aspirants have little or no knowledge about the topic. Legal Reasoning for CLAT is an important section as it has one of the highest weightages. It is important for the student to get their basics strong before getting into Law college.
To acquire grip towards this section. Aspirants need to thoroughly read important topics like Law of Torts, Contracts and Criminal Law and constitution and polity a part of legal reasoning for CLAT. Few books recommended are Legal Aptitude/ Legal reasoning by AP Bharadwaj and CLAT companion. There are various magazines that provides current legal knowledge. For instance, Legal Edge.
Most of the students face problem in responding to reasoning type question. This can be solved only through deep reading. Through reading one can understand law better. One needs to read at least thrice. Jot down meanings of difficult words and read it once a week. Students need to prepare for CLAT terms and maxims.
Give one mock once a month to understand where you stand. Student should not try the CLAT mock test unless they have reviewed and passed the earlier one's assessment. Candidates must make continuous attempts to decrease errors in order to enhance results in the CLAT Legal Aptitude segment. Analysis of mock also plays a crucial role.
Practice is the key it will help you to improve your time management. Going through previous papers will help you to understand the pattern Make a list of the values on which the students were previously tested. Read them all and skim a collection of values that have been repeated over and over again. It goes without stating that every year there will be a whole fresh set of values. This will help you but also expect the unexpected and be prepared for the same
The overall difficulty level of CLAT Legal Reasoning is usually moderate. However, the passages are lengthy and time-consuming. Solving previous year's CLAT and AILET Papers would benefit the candidates as there are questions based on similar concepts. The passages are usually based on topics like- Law of Contracts, Hindu Marriage Act, Volenti Non-Fit Injuria, etc.