CLAT is one of the most prestigious exam. CLAT will help you to enter the top law schools across India for UG and PG courses. CLAT 2024 will be conducted in December 2023 as per the recent announcement by The Consortium of National Law Universities (NLUs). CLAT 2023 was held on January 18th December 2022.
CLAT is an extremely competitive exam. You need to pay attention to all the notifications about CLAT released by the Consortium of National Law Universities from time to time. CLAT was conducted twice in the last year. CLAT can be a real game changer with respect to your career
To crack CLAT you need to have clear understanding about the CLAT exam. As CLAT 2024 is approaching soon, let us try to answer some basic questions about CLAT.
The CLAT 2024 examination will be held in OFFLINE mode. CLAT 2024 will be conducted on 3rd December, 2023. You need to have a clear understanding of what CLAT is and how it is conducted, Which subjects you need to study to score well in the paper.
CLAT will open a lot of opportunities for you and you can be sure of a secured future if you score well in CLAT.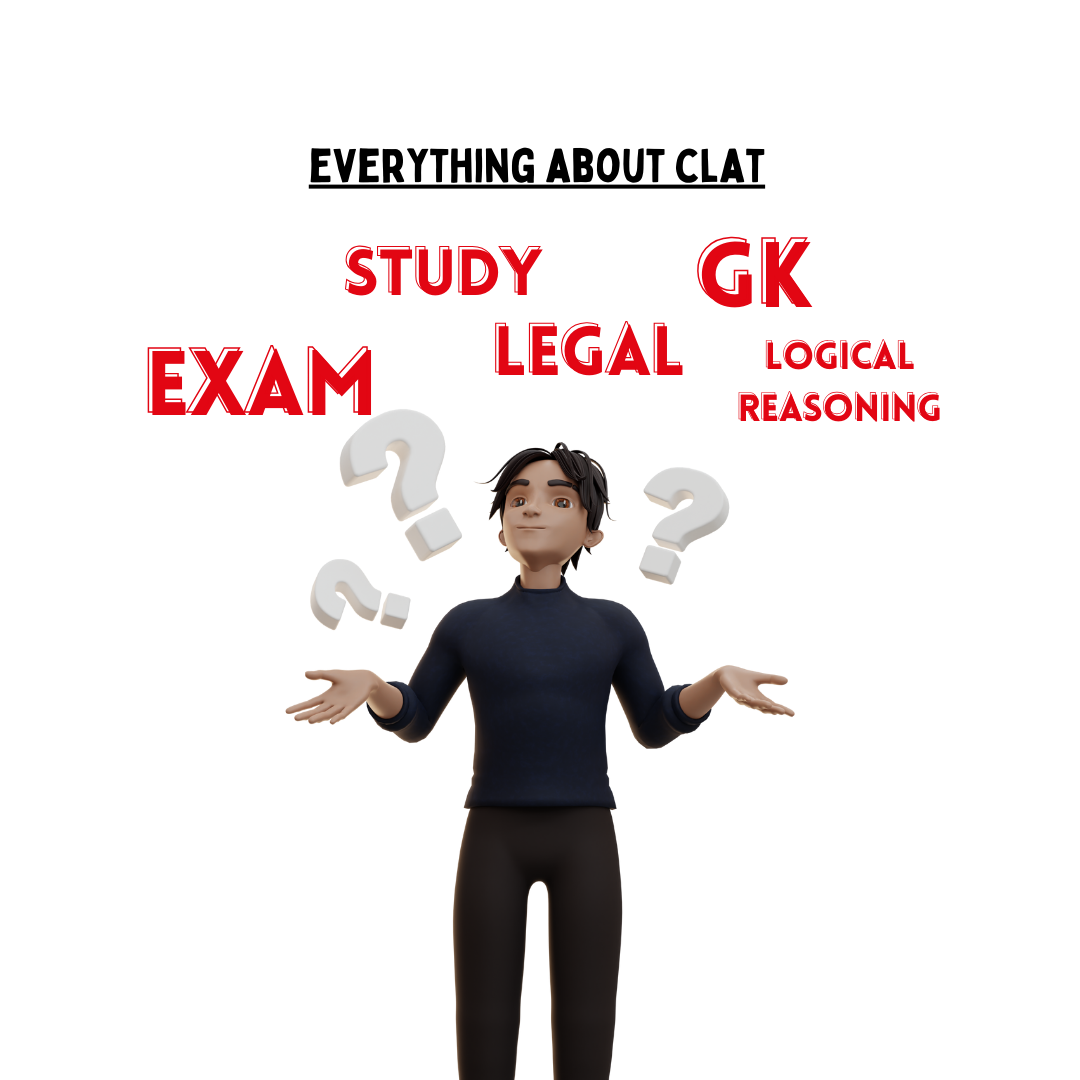 What Is CLAT EXAM?
CLAT is one of the most-competitive entrance exams for admissions to law courses including five-year integrated LLB and one-year LLM courses in law colleges of India.
CLAT is a national-level entrance exam
CLAT exam is conducted at 22 National Law Universities (NLUs). CLAT Exam is administered by the Consortium of NLUs
CLAT 2024 will be held in offline, pen and paper format
The date for CLAT 2024 has not been released yet by The Consortium of National Law Universities but it can be expected that CLAT 2024 will be conducted in December 2023.
What Should I Study For CLAT?
Go through this detailed syllabus of CLAT exam and make sure you are well versed with everything mentioned below to crack CLAT Exam
CLAT for UG Courses consists of five section: English Language, Current Affairs including General Knowledge, Legal Reasoning, Logical Reasoning, Quantitative Techniques.
English Language of CLAT:
The English language section of CLAT exam generally covers Word Rearrangement, Sentence Rearrangement, Synonyms, Antonyms, Analogies, Spotting Errors, Spelling Errors, Sentence Improvement, Reading Comprehension, One Word Substitution, Cloze Test, Idioms & Phrases, Fill in the blanks
Current Affairs and General Knowledge of CLAT:
Current Affairs and General Knowledge section of CLAT covers Current Happenings around the world related to Science & Technology, Sports, Economics, History, Geography, Politics and some of the Static GK
Legal Reasoning of CLAT
Legal Reasoning section of CLAT consists of Legal GK, Important Supreme Court Judgments; Important and recent acts and amendments of the legislature; Important topics from Contract law, Criminal law, tort law, and Constitutional law etc.
Logical Reasoning of CLAT
Logical Reasoning section of CLAT majorly covers Ranking, Syllogism, Coding-Decoding, Time & Sequence, Blood Relations, Distance and Direction, Statement & Assumption, Series, Number Test, analogy, Alphabet Test, Classification
Quantitative Techniques of CLAT
Quantitative Techniques of CLAT covers Areas, and Volumes, Percentage, Simplification & Approximation, Partnerships, Ratio, HCF & LCM, Discounts, Profit & Loss, Proportion, Interest, Averages etc.
CLAT Consortium
Until 2018, the CLAT Exam was administered by NLUs on a rotating basis. But, in 2019, a permanent body made up of institutions known as the Consortium of NLUs is conducting CLAT. The Consortium (also known as the CLAT Consortium) is headquartered at NLSIU Bangalore
In 2023, the Convenor of CLAT was Professor (Dr) Sudhir Krishnaswamy, Vice-Chancellor of NLSIU Bangalore. Professor Dr Poonam Saxena (Vice-Chancellor) had been elected as the president of CLAT Consortium in 2023.