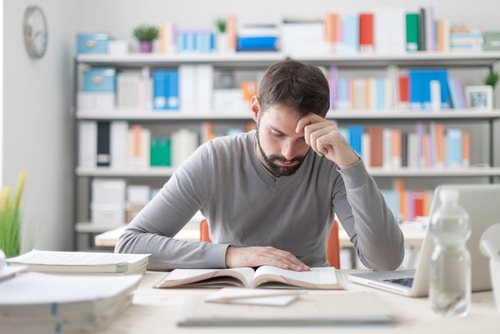 CLAT – Common law admission test seems to be a very difficult entrance to crack for many. But they don't know that the word "impossible" itself says, 'I-am-possible', there are few common things to keep in mind and you're sorted!
Mistakes:
Avoiding GK Section: Current Affairs and GK is that section of your CLAT syllabus for which no syllabus is defined. You should continue reading at least three English Newspapers a day. This will help in a number of way including Improving Vocabulary for English Section and Facts for Current Affairs Section and legal section.
Not giving Mock test: Mock test are important for the preparation. It helps in analyzing your performance. Do not attempt mock test, if you are not prepared. This will waste your time as well as your precious mock. Give your mock sincerely, Analyze them, work on your mistakes and make sure you don't repeat them Mock Test also gives you the confidence of actually appearing for the Final Online Test as mock tests are based on the pattern of the actual CLAT Paper.
Prepare Revision Plan: Before starting your Revision, Prepare Daily subject wise Schedule. Daily Time-Table provides you with the exact time to be devoted for a particular section of your Syllabus. This will help you devoting proper time for various sections of the syllabus so as to cover the whole syllabus.
Solve CLAT Sample Papers: Once you are done with your revision, start solving as many CLAT Sample Papers as possible and that too within the fixed Time limit of 2 Hours. This will help you in getting clear picture of your CLAT preparation
Reading Carelessly: Right from school days, many of us have the habit of cramming up everything. Rote-learning is injurious. The questions appearing in the CLAT exam are indirect and rephrased. Hardly 2-3 questions are asked directly from the previous year papers. You can envisage your nervous state during the exam. Therefore, avoid mugging up lessons and develop a perspective for every topic that is included in the syllabus.