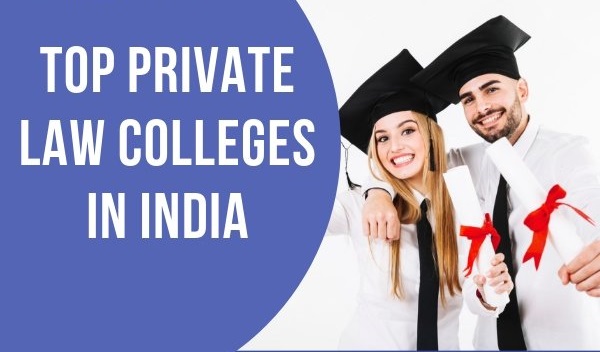 Common Law Admission Test has remarkably high demand. Any Law aspirant who desires to get admission in National Law Universities needs to give this entrance test. 19 NLUs are the participating institute. Don't worry if you can't get into NLUs. There are various private colleges that accepts CLAT score and provide decent packages. Some of them are listed below:
Jindal Global Law School:
Since its inception in 2009, Jindal Global Law School (JGLS) has been offering the 5-year integrated Bachelor of Arts, Bachelor of Laws (BA.LLB (Hons). The program is intended in accordance with the recent Bar Council of India regulations through a mixture of lessons in arts and law topics. The average package is around 9-12 lakhs. It accepts LSAT score.
Symbiosis Law School:
Symbiosis Law School (SLS) is a Pune, based law school. Symbiosis Law School provides programs for undergraduates, graduates and PhDs. Admission for Undergraduate Programs is through Symbiosis Entrance Test (SET), a popular written exam for Symbiosis International University (SIU) Undergraduate Institutes entry procedures. Total seats intake 300.
Army Institute of Law: In Mohali, Punjab, India, the Army Law Institute (AIL) is a private law college. The institute is affiliated with the University of Punjabi, Patiala, and is run by the Association of Army Welfare Education (AWES). AIL provides an integrated B.A LL.B. for five years. program. The college reserves 60 seats out of a total of 80 for Army staff wards and 20 for civilians. Seventeen civilian slots are for Punjab learners and four are for the Civil Category of All-India. The college is endorsed by India's Bar Council.
Nirma University, Ahmedabad: Nirma University started Institute of Law in 2007. ILNU is currently offering B.A. LL.B.(Hons.), B. Com LL.B.(Hons.) – integrated programs for five years, one-year LL.M. Program in various fields and Ph.D. program leading to Ph.D. You don't need to prepare for any other exam, admission are based on CLAT examination. Seats offered by this institute is 120 for B. A LL. B and 60 seats for B. Com LL.B.
The School of Law, Christ University:
Christ University Law School (SLCU), formerly known as Christ Law College, is Christ University's law school, Bangalore, India. The Bar Council of India approves Christ University SLCU to undertake the integrated five-year BA LLB and five-year BBA LLB programs.
ICFAI Law School- Hyderabad:
The Indian Bar Council has granted approval to ICFAI Law School, Hyderabad to offer five-year Integrated BBA-LLB (Hons.) and BA-LLB (Hons.) full-time campus programs. This college basically accepts LSAT score.
GITAM School of Law:
This Law school offers Three-year LL. B (Hons) Program and 5 years B.B.A LL. B (Hons) and B.A LL. B (Hons). It's the only campus offering B.B.A LL. B (Hons) in Andhra Pradesh. GITAM Law School has academic autonomy with curriculum flexibility that meets Corporate, Bench & Bar criteria. GITAM School of Law will take admission through CLAT.
Rizvi Law College:
Rizvi college was established in 2002. It provides two program one is LL. B program for 3 years and other is B.L.S-LL.B. for 5 years. BLS LLB is a Bachelor of Law Science and Bachelor of Law (B.L.S., LLB), which is a 5-year integrated law course. It accepts MH-CET-LAW exam.
Alliance Law School:
The Bar Council of India (BCI), New Delhi, approves Alliance Law School. The Alliance School of Law provides two integrated five-year undergraduate law courses, i.e., Bachelor of Arts, Bachelor of Law Honors— B.A. LL. B. (Hons.) and Bachelor of Business Administration — B.B.A. LL. B. (Hons.)
These are few top private colleges. The aspirant who can not get into any of the NLUs can try for these colleges.