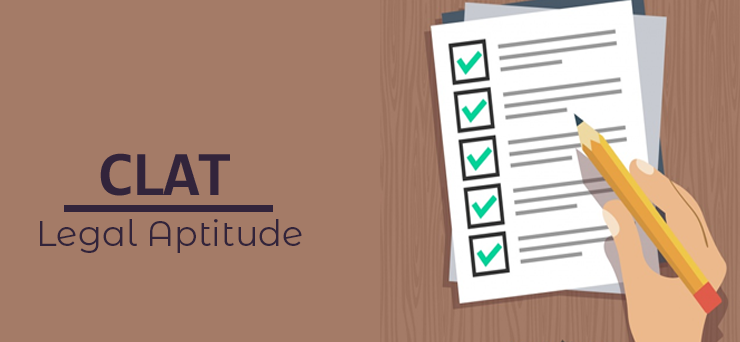 Common law admission test has remarkably high demand. Any Law aspirant who desires to get admission in National Law Universities needs to give this entrance test. There 19 NLUs are the participating institute. The competition is intense approximately 50,000 students appear for 2400 seats. There are 150 questions. It has negative marking. Minimum score needed to get into is in the range of 80-110. CLAT exams will now be conducted offline. To prepare for CLAT one needs to prepare five different subjects which are English, General Knowledge & Current Affairs, Math, Legal Aptitude and Logical reasoning. General Awareness and Legal aptitude comprise the highest marks followed by Verbal Ability and Logical reasoning.
Most of the CLAT aspirants are confused about how to prepare for Legal Aptitude section. This happens because most of the aspirants have little or no knowledge about the topic. Legal aptitude is important section as it has one of the highest weightages. It is important for the student to get their basics strong before getting into Law college. Legal aptitude is further divided into three section – Legal reasoning, Legal GK and Legal facts.
To acquire grip towards this section. Aspirants need to thoroughly read important topics like Law of Torts, Contracts and Criminal Law and constitution and polity a part of legal reasoning. Few books recommended are Legal Aptitude/ Legal reasoning by AP Bharadwaj and CLAT companion. There are various magazines that provides current legal knowledge. For instance, Legal Edge.
Most of the students face problem in responding to reasoning type question. This can be solved only through deep reading. Through reading one can understand law better. One needs to read at least thrice. Jot down meanings of difficult words and read it once a week. Students need to prepare for CLAT terms and maxims.
Give monthly one mock once a month to understand where you stand. Student should not try the CLAT mock test unless they have reviewed and passed the earlier one's assessment. Candidates must make continuous attempts to decrease errors in order to enhance results in the CLAT Legal Aptitude segment. Analysis of mock also plays a crucial role.
Practice is the key it will help you to improve your time management. Going through previous papers will help you to understand the pattern Make a list of the values on which the students were previously tested. Read them all and skim a collection of values that have been repeated over and over again. It goes without stating that every year there will be a whole fresh set of values. This will help you but also expect the unexpected and be prepared for the same.